The beauty of TV Shows is that you don't have only 90 Minutes to dive into a whole new world. There is a lot more space to discover the characters, their background, their hopes and fears. Or in short: You can relate much easier with them. Since the producer caught on to that and realized there is a huge market gap, they started to flood the channels. But what a show is worth watching it? And which one did we choose as the best one? It honestly doesn't even matter, because every one of these 7 shows is awesome in its own way. So, scroll through it and find out, which topic you might enjoy best:
7. House of Cards (2013)
It's absolutely astonishing, how Frank Underwood, runs ruthless over absolutely everyone in his way. You'll get an authentic-feeling look behind the scenes at the scene of the white house. And you'll learn, that the upward path is both:  Bloody, but highly entertaining to follow.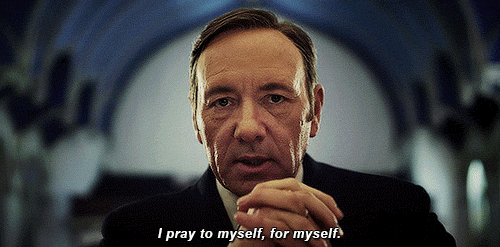 6. Friends (1994)
This one is truly a classic and some of you might even be grown up with it. When Monica's high school friend re-enters her life, she sets off on a series of humorous and entertaining events involving Monica's brother, her ex-roommate and her next door neighbors. This is high class entertainment and still fun to binge-watch on a rainy Sunday.
 5. Entourage (2004)
Some call it "Sex and the city" for men: A TV Show about fictional Film star Vincent Chase, who shares his diversified life of parties, lifestyle, drugs and girls with his best mates – his Entourage. Also, there is the secret star of the show – their agent Ari Gold, who's slurs and meltdowns are priceless to watch.
 4. The Wire (2002)
Where wood is chopped, splinters must fall.  The wire is set in the heart of Baltimores drug-business – and it's only about those splinters – as seen through the eyes of both: The drug dealers, and the law enforcement. Must watch!
3. Sex and the City (1998)
Most certainly a lot of people will hate me for this, but I still think Sex and the City is iconic. It's about 4 awesome women from New York, loving to talk about their sex-lives and explore what it means to be a woman today.
 2. Breaking Bad (2008)
As Walter White gets diagnosed with cancer, the chemistry genius teamed up with an ex-student to cook Crystal Meth! I mean, why not, this guy is obviously breaking *drum roll* bad!
 1. Game of Thrones (2011)
I have to lift a few rocks, because you clearly lived under them, if you don't know Game of Thrones yet. The epic Show, written by George R.R. Martin averages $6 Million per Episode – and you can see that. The (sometimes not so) noble family'sfight for control of the mythical land of Westeros. But it's not about the plot, though, it's about the human aspects, that the writer point out so brilliantly.
 Do you agree with the list? Have we missed something? Let us know in the comments!